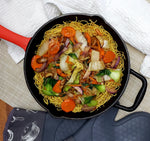 Fried Noodles and Veggies. Can you think of a better way to eat your tasty carrots, Napa cabbage and daikon radish?⁠⁠Me neither.⁠
---
Tags:

carrot, csa, CSA Winter Baskets, cucumber, daikon, dill, recipe, red pepper, sushi, sushi burrito, sweet potato, winter, Winter baskets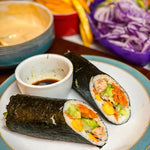 This is one of my families favourite meals! It is also one of those take-the-afternoon to languish in my kitchen and prepare an extra special meal recipes. Simply because the chopping of all our favourite ingredients takes time :) But boy, is it worth it! 
---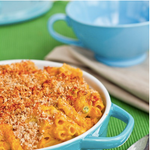 First off butternut squash is a winter squash with a sweet, nutty taste similar to that of a pumpkin, only creamier. The butternut squash was coveted by aboriginal people and early settlers because it has an extra long shelf life! It is delicious cooked in a variety of ways– baked or roasted, in a puree, in soups or stews, and as a sweet addition to other hearty winter dishes.😋