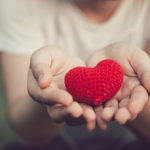 We've got vision.. and a goal.
Can we ask you a favour? Would you share us with your family, friends and community? 
We have set a goal to feed 200 families this fall & winter with our 6 weeks bi-weekly Winter Bounty Baskets and we CAN do it with your help! 
It truly takes a village to grow a farm and we couldn't be happier that you're a part of our farm community.
Here are three ways to share your enthusiasm for our veggies and help us reach our goal:
1. Forward this email on to your friends and family in the Ottawa area. Let them know you've tried our veggies and they're awesome. (well, feel free to describe us using your own favorite adjective. We don't want to put words in your mouth, just great veggies!)
2. Post on Facebook, Instagram or your local community listserv letting your circle know about us! To make things super simple, you'll find an email template you can use below for this purpose (Special thanks to the super client who shared it with us!).
3. Put up one of our "CSA Winter Bounty Baskets" posters at work, at your local coffee shop, community board...etc. Just hit reply to this email and Jonathan will drop poster(s) off at your door next week (or we can send you a digital poster version if you prefer)!
Email Sample:
Hello everyone,
We are really enjoying our weekly home delivery of farm-fresh vegetables from Ottawa Farm Fresh and thought you might also.  They deliver for free on Wednesdays (you place your order by Monday for a Wednesday delivery).  The produce is amazingly fresh and delicious, truly bounteous.  If you are interested and would like more information, their website is: https://www.ottawafarmfresh.com/
Warm Regards,