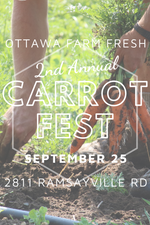 Communities have been coming together to bring in the harvest for thousands of years, working collectively towards the common goal of preserving food for the winter. Join us on September 25th at the Farm to connect to your food, farm, and community. Let's bring in the harvest together. There will be food, music, and a whole lot of carrot pulling!
---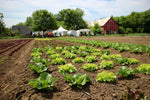 We have a dream for Ottawa Farm Fresh. We want this Farm to be filled with veggies, of course, but we also want it to be filled with nature, with people, with energy, and with fun! We have big plans for the Farm this summer and we're looking for a few special people to bring these dreams to life.
---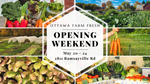 We are thrilled to announce that our Season Opening Weekend will be May 20-24, 9am-5pm! We have been waiting all winter to welcome everyone back to the Farm and we can hardly wait!