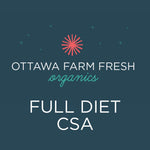 Have you ever thought about what makes for a resilient food system?

In a word…Local

If we've learned anything over the past year it's the importance of local economies, and nowhere is this more fundamental than in our food system. When we can depend on local farmers to grow food locally for local communities the whole system benefits - from the farmers, to the community, to the environment.
Building an accessible local food system is at the heart of what we are doing here. We want to make filling your life with amazing locally grown and sourced food just as easy as going to the grocery store - everything you want for your weekly meals all in one place.
It isn't just about the food though.

We know that you are as passionate as we are about safeguarding the air, water, and soil we all rely on. Supporting small-scale regenerative agriculture is a tangible way to protect your community's most precious resources, using your purchasing power to affirm your values and make a positive impact on the world.
Buying groceries can do all that!


Introducing the Full Diet CSA!
The full diet CSA is the most convenient way to source a wide diversity of products from the local food-scape. Just like with the veggie CSA, we curate a selection of the best local, organic food weekly and all you have to do is come and pick it up!


What might you find in your Full Diet CSA?
Eggs
Bread
Meat (omnivore option)
Milk
Yogurt
Tempeh & Tofu
Dressings & Dips
Honey
Maple Syrup
Miso
and more!

All this with the same flexibility and choice of our innovative Veggie CSA!


How will the Full Diet CSA work?


Register
Choose your basket size, either an omnivore or vegetarian option, and the number of holiday weeks you would like.


Collect
Come to the Farm Store to pick up your local goodness! You can swap items out based on your own needs and tastes.


Check Out
At the checkout the value of your items is simply debited from your account.


Enjoy!
Head home with a basketful of local, organic goodness to savour.


The Ottawa Farm Fresh Full Diet CSA is the easiest way for you to be part of and benefit from local food systems, all the while filling your life with the most delicious and vibrant food you've ever tasted!